I Hope The French Ambassador Was Being Sarcastic
14 December 2017
If Cambridge University had the same free speech policies as Charles Sturt University, where they've banned sarcasm, we would never have had Peter Cook, Clive James (contributor to Climate Change: The Facts 2017), Monty Python or any of these comedians.
And this is a problem across Australia. Our education system is stopping the next generation from being able to think for themselves. 41 out of 42 universities in Australia are hostile to free speech:
South Australian premier Jay Weatherill is luxuriating in $19 billion gained from GST redistribution while New South Wales suffers. Our new report Time to End GST Redistributionwas covered in The West Australian, The Australian Financial Review, The Mercury and The Advertiser.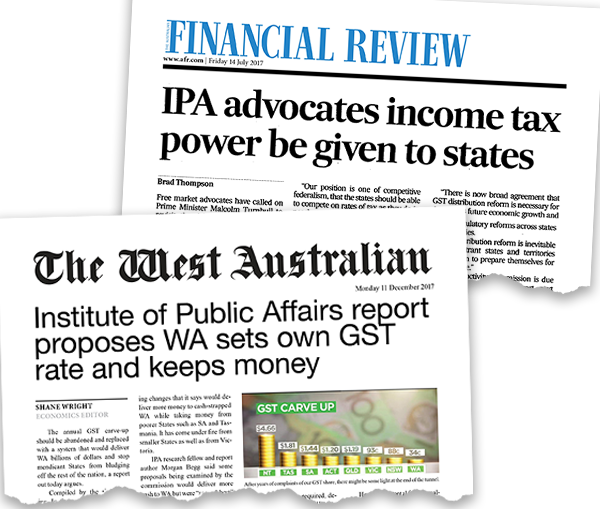 Who is worse on free speech – Australian universities or the UN? Last week a UN committee called for the burden of proof on 18C civil cases to be reversed and the media to adopt a "code of good conduct" about potentially offensive speech.
The French ambassador to the US this week told people not to commemorate Pearl Harbour day because America failed to stop fascism in the 1930s. This is not out of character for a French ambassador to the US – the 1941 Vichy regime's ambassador in Washington claimed the real aggressors  in 1940s Europe were the British.
If you are an intersectional feminist or about to go on a date with one for some reason, make sure you read '10 Things Every Intersectional Feminist Should Ask on a First Date' in everyday feminism. I'd offer one more – do they know the communism they cherish was worse for women than men?
The Nanny State might finally have met its match in these two 'bros' from Los Angeles. Watch Chad and JT speak at a council meeting where they argued against a ban on house parties, saying there's "no more effective environment" for social cohesion "than a freaking rager."
There's still time to donate to our 2017 Christmas Appeal. The IPA is Australia's leading voice for freedom and prosperity – help us continue to make the case for liberty in 2018.
Article of the week:
The Bitcoin 'bubble' continues to expand, and as an investor I'm thrilled. Matt Ridley in The Times on Sunday explains why Bitcoin may not be a bubble, and why blockchain technology is here to stay.
IPA Staff Pick:
Each week an IPA staff member shares what they have enjoyed recently. Today: Andrew Bushnell
This excellent piece in the American Conservative convincingly argues that the replacement of our traditional concept of virtue based on personal character, with a kind of moral preening that claims virtue through association with supposedly moral causes, has led not only to rampant hypocrisy but also the disastrous distortion of education and foreign policy.
Here's what else the IPA said this week:
Support the IPA
If you liked what you read, consider supporting the IPA. We are entirely funded by individual supporters like you. You can become an IPA member and/or make a tax-deductible donation.