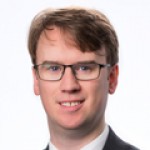 Andrew Bushnell was a Research Fellow at the IPA until 2020. His focused on criminal justice reform, freedom of speech, and the future of democracy.
As well as being the author or co-author of several major research reports, his work  appeared in print in the Australian, the Australian Financial Review, the Daily Telegraph, the Sydney Morning Herald, the Canberra Times, the Adelaide Advertiser, the Spectator Australia, and the IPA Review. He was also interviewed on television on ABC and Sky News, and on radio on the ABC, 2GB, 3AW, and Triple J.
He previously worked at the Department of Defence in Canberra and the Department of Education in Melbourne. He holds a Bachelor of Arts (Hons.) and Bachelor of Laws from Monash University and a Master of Arts in Applied Ethics from Linköping University, Sweden. He is a PhD candidate at the University of Melbourne.
You can find Andrew on Twitter at @abushnell_IPA and at his website www.andrewbushnell.net